As some of you have noticed, some sites that use Flash in Google Chrome have been asking you to download Adobe  Flash.

The reason is that the major browsers have begun to deprecate Flash because of security and performance issues. This will be a pain for students that use websites with Flash content. The students will need to manually enable Flash on websites.
In Google Chrome, click on the icon beside the website address in the URL bar. A menu will appear.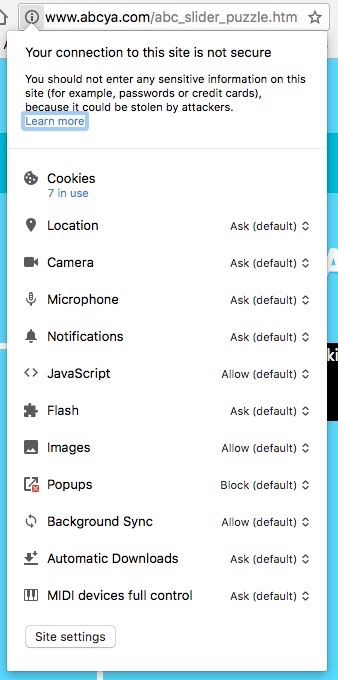 On the menu, locate Flash, and to the right, set it to Always Allow.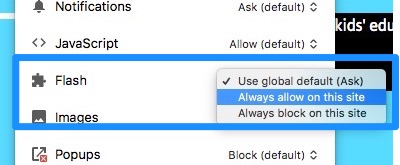 Now Flash will be enabled for that site, once the page is refreshed.
Going forward, the goal is to force websites to stop using Flash and use HTML5 instead. In fact, I went to pbskids.org to take the Requires Flash screenshot, but it appears that they have already converted to HTML5.
Here's more information from Google on Flash and Chrome, Mozilla on Flash in Firefox, and Microsoft about Flash in the Edge Browser.
In May, Firefox will block all plugins, which means sites that use Shockwave will not work in the next school year. Shockwave already doesn't work in Chrome. With the number of Chromebooks out and the lack of help desk tickets, I don't think this will be a big issue.