This article is more for the elementary students that may be signing in to the Chromebooks for the very first time or are having issues signing in to the Chromebooks/
The KCS Chromebooks
The Kenton City Schools' Chromebooks are locked to KCS email accounts. Personal or other Google accounts cannot be used on the Chromebooks.
Connecting to WIFI
If the Chromebook can not find a wifi connection, it will display a list of wifi networks that it can see.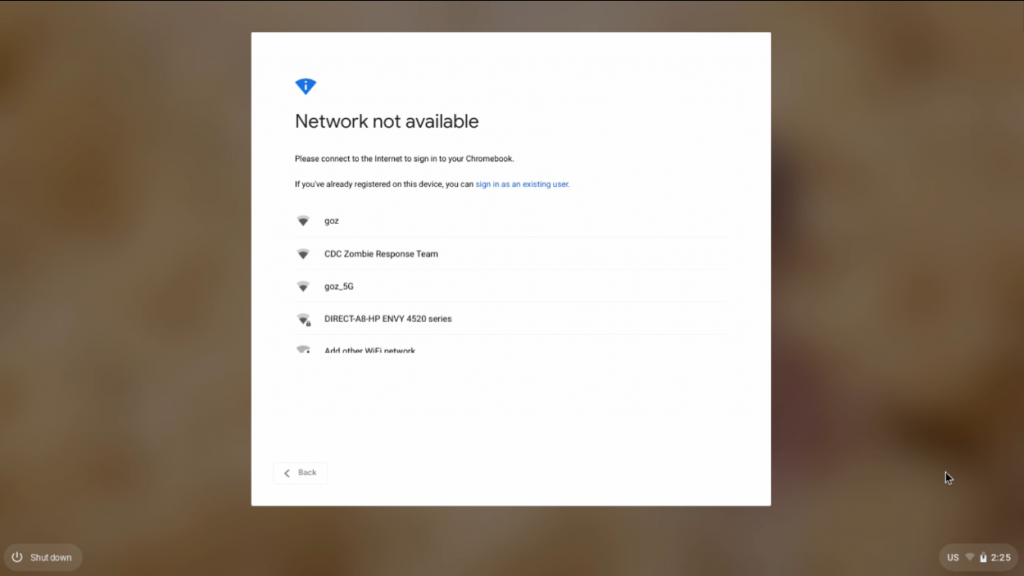 You can select your wifi network, putting in your password when it's needed. The network will be saved so the Chromebook will not ask every time.
Logging in
The log in screen will display next.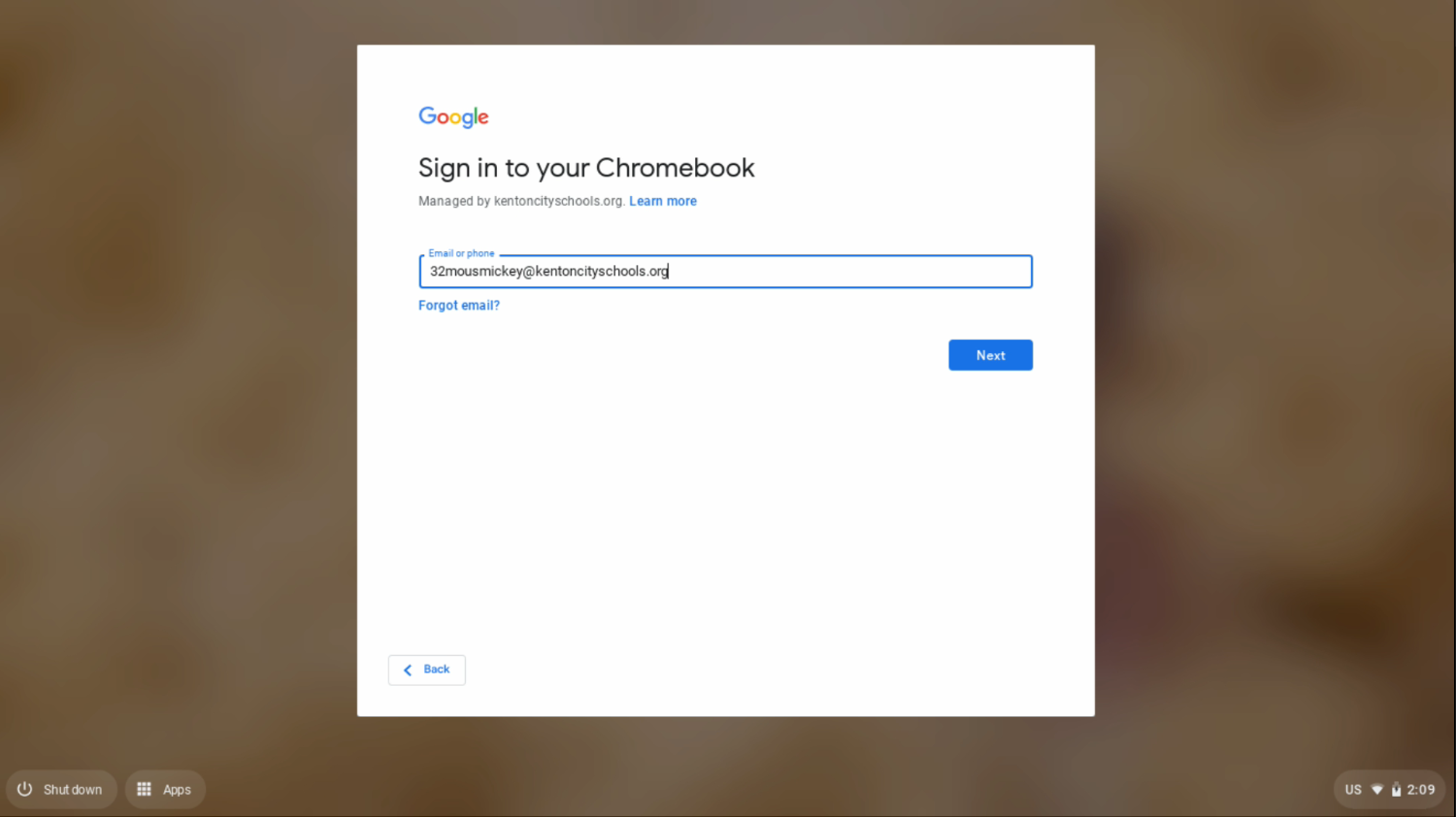 Enter the student's entire email address, including the @kentoncityschools.org. Click Next, and then you will be asked for the password.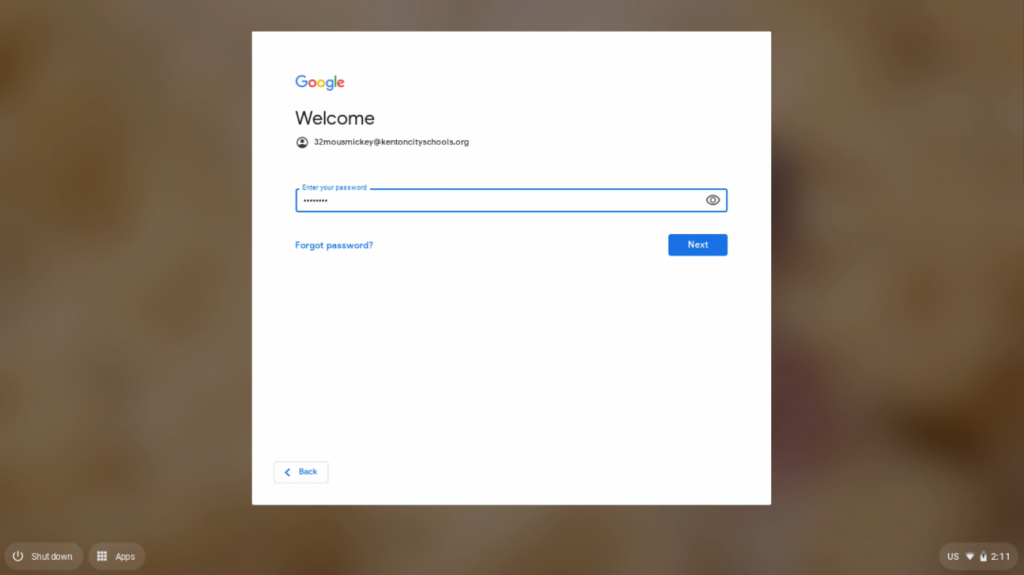 Enter the password, click Next.
If this is the very first time the Google account has been used, Google will display a terms of use that will need to be accepted.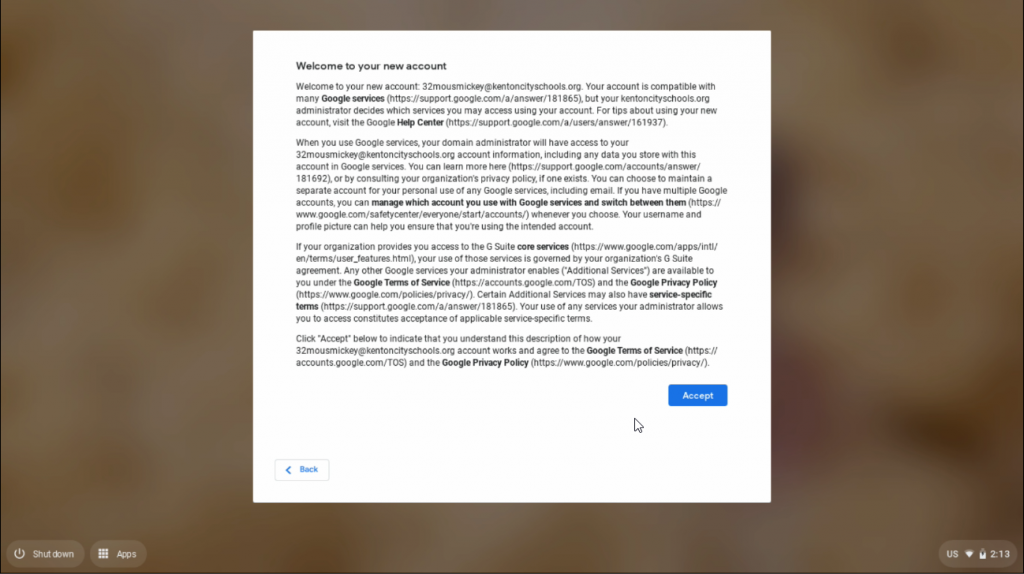 The Accept button doesn't show until you scroll down through the document. You can use the arrow keys to scroll. The welcome message will only show once, you will never see it again.
Once you are logged in
Students will be created with the students page on the main website. There are links here to the various services, including Google classroom. To get to classroom, click on the Google Classroom icon or go to the address bar and type classroom.google.com. On the Chromebooks you will automatically be signed in to Google Classroom. If this is the first time, you will be asked if you are a student or teacher.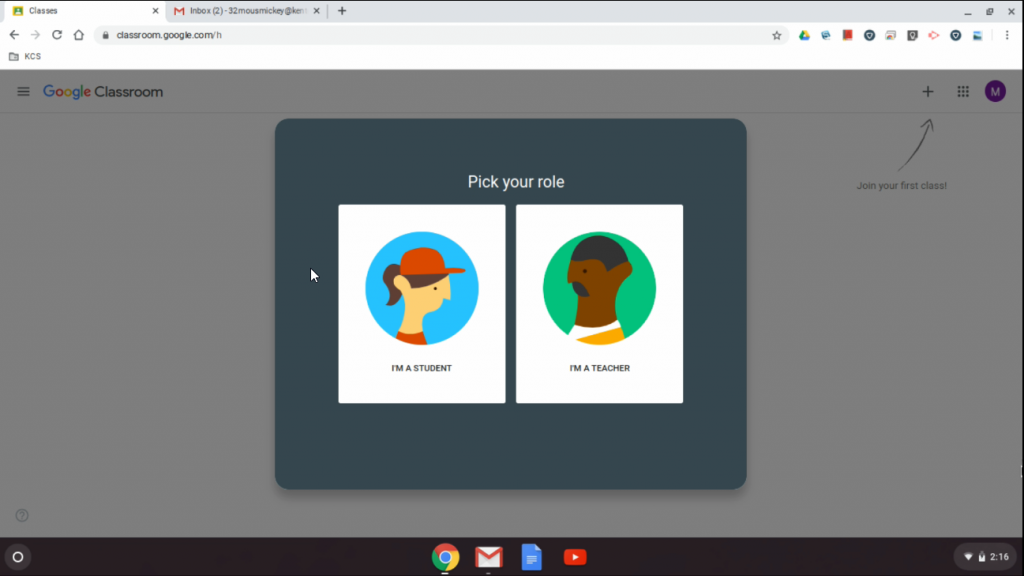 Students will select I'm a Student while teachers will select I'm a Teacher.
You will now be greeted by classes that you are a member of or any class with invitations to join.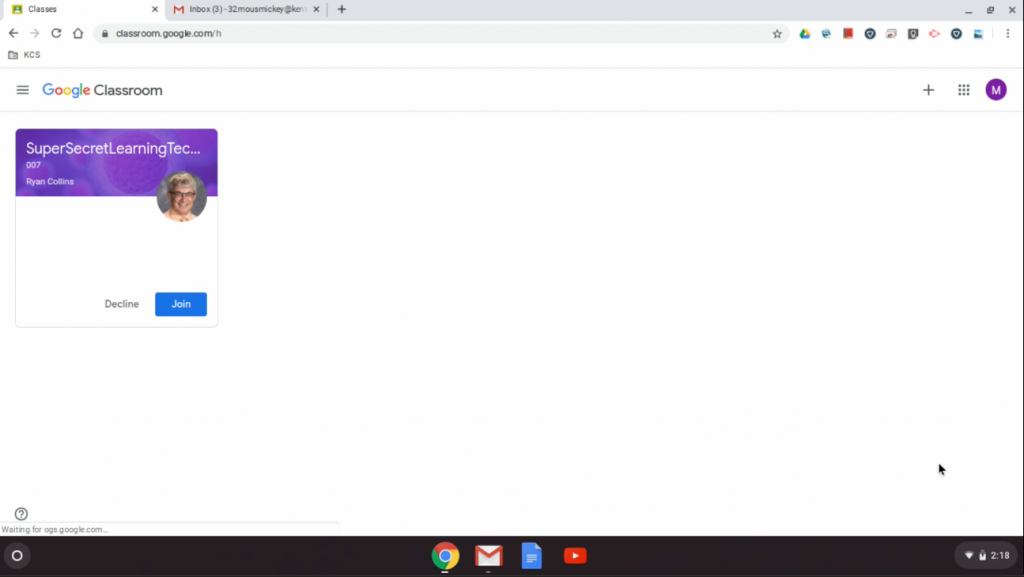 To join a class, click the blue Join button. If you have been given a class code, click on the + in the upper right and enter the code. Finally, click Join.