Google has added the ability to schedule the sending of emails. This feature allows you to schedule when emails are sent, letting you compose the emails now while you are thinking about it without worry about a notification being sent to the receiver until the email is actually sent.
Why schedule?
Work-life balance and mental well-being is very important in this 24/7 technological age we live in. When emails are sent after hours to coworkers or students, the emails set up an unrealistic expectation to respond or start work on something that could wait until we are at school.
Also, there are times when you want to email coworkers and students about upcoming deadlines or events. By scheduling these emails ahead of time, you can set up timely reminder notifications. These emails can be scheduled weeks or months in advance.
Scheduling your emails promote the well being of your coworkers, staff, and students.
Scheduling an email
Start your message like you normally would.
When you are ready to send, click on the triangle beside the send button and select Schedule Send.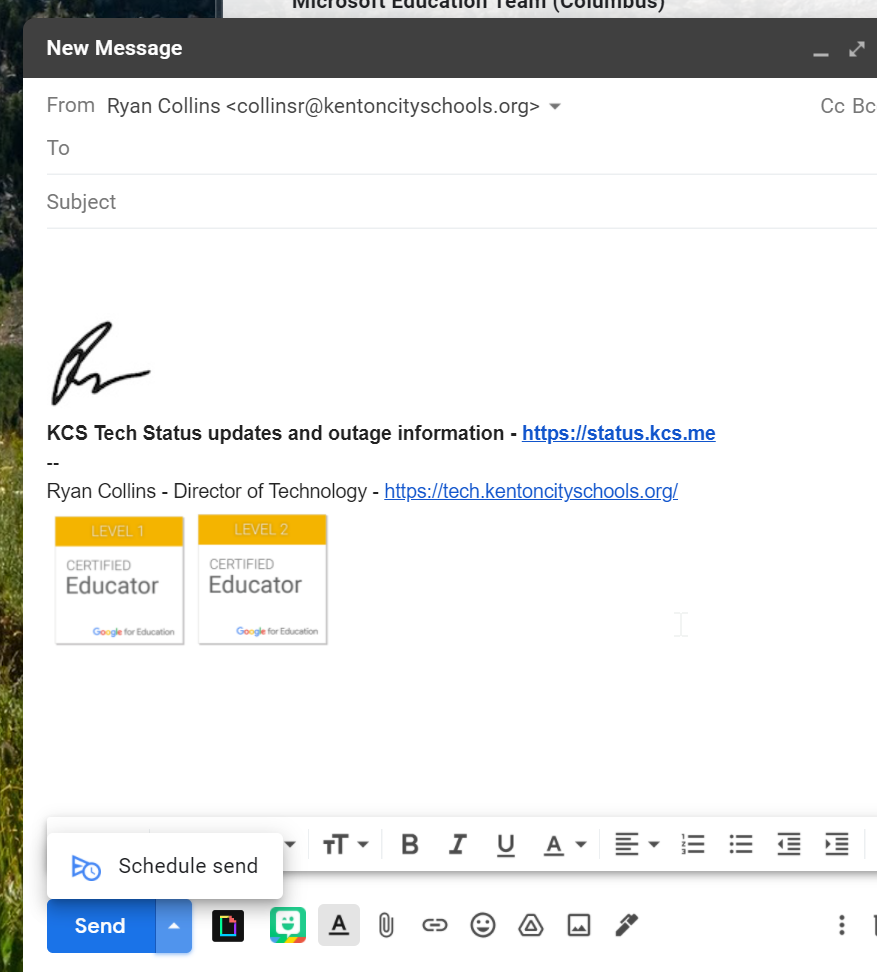 Gmail will recommend some dates and times. You can select one of those, or click the Pick date & time to select a different date and/or time.
Once a date and time are selected, the email is scheduled. You can see scheduled emails on the left under Snoozed.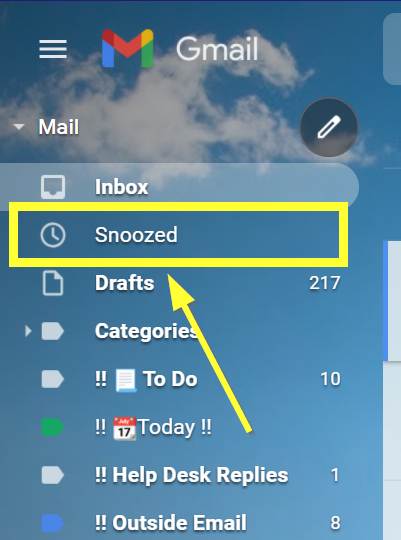 Clicking on a scheduled email gives you the option to Cancel send.
If you cancel a scheduled email, the message will open up back in a compose window where you can send it now, schedule it to a different date and/or time, close the window to save as a draft, or trash it.