By now, you've probably seen this message when you go to print:
I've set up Papercut's Mobility server to replace Google Cloudprint. What does that mean for you? It means, to print, you'll now select kcs-copier from the list: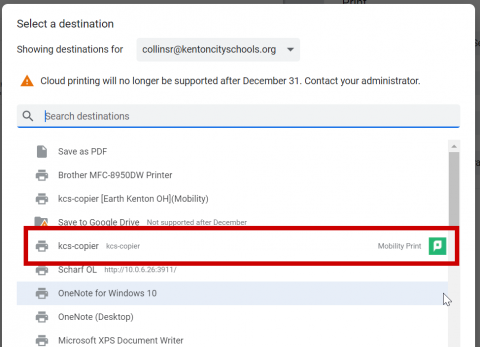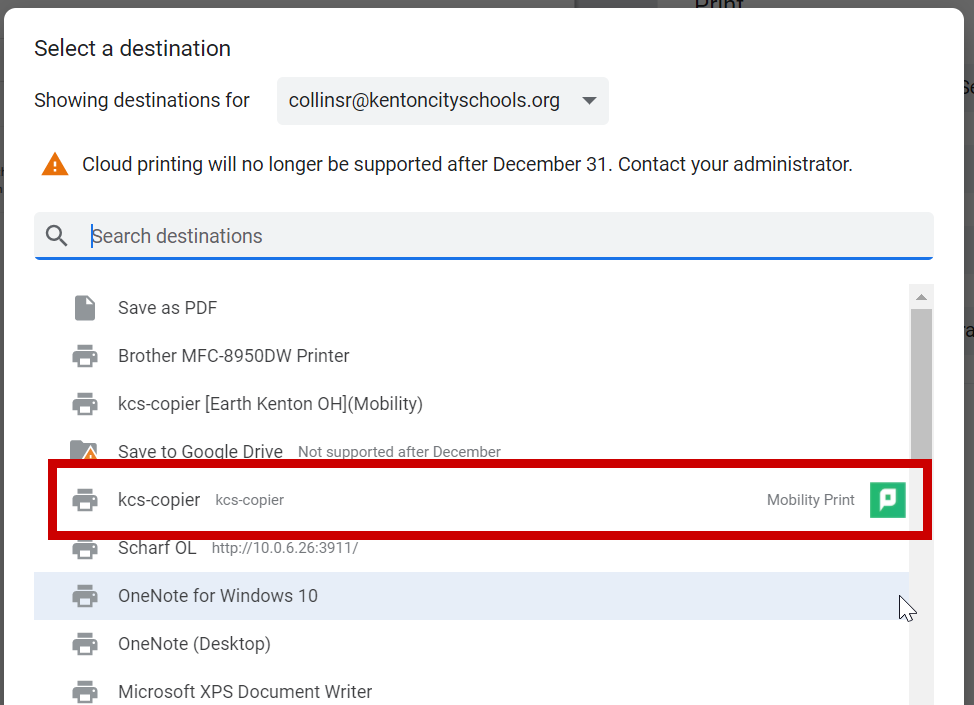 You will have to sign in to Papercut Mobility Print the first time you use it.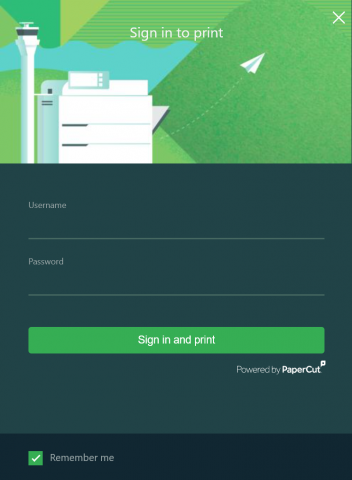 Use your full email address!
But, how do I select my favorite copier? How do I know where I will pick up my print job? Well, let me take that great burden off of you. When you select kcs-copier, your print job is held until you sign in on a copier with your PIN. This means you can go to any copier in the district, sign in, and then print your print jobs. Even between buildings!
Once you put in your PIN, all of your print jobs will be sitting there waiting for you. Select the jobs you want to print and then print! You don't have to print all of your jobs. For example, you can send two print jobs, and one you want to print in color. You can print the B&W job at the copier closest to you, and then go to the office to print the color job.
If you are having issues finding the new kcs-copier

In Google Chrome, go to Print, and then select See More… under the current printer:
In the list, kcs-copier will appear:
You may need to scroll down on the list. 
​
Also, if you are not using a Chromebook check that you are signed in and syncing in Google Chrome: