If you have an account with any of the WOCO services (StudentInformation, GradeBook, EMIS-R, etc.) you will receive an email to reset your password. There is a good chance that if you are a staff member at Kenton City Schools you will need to reset your password. The email looks like this: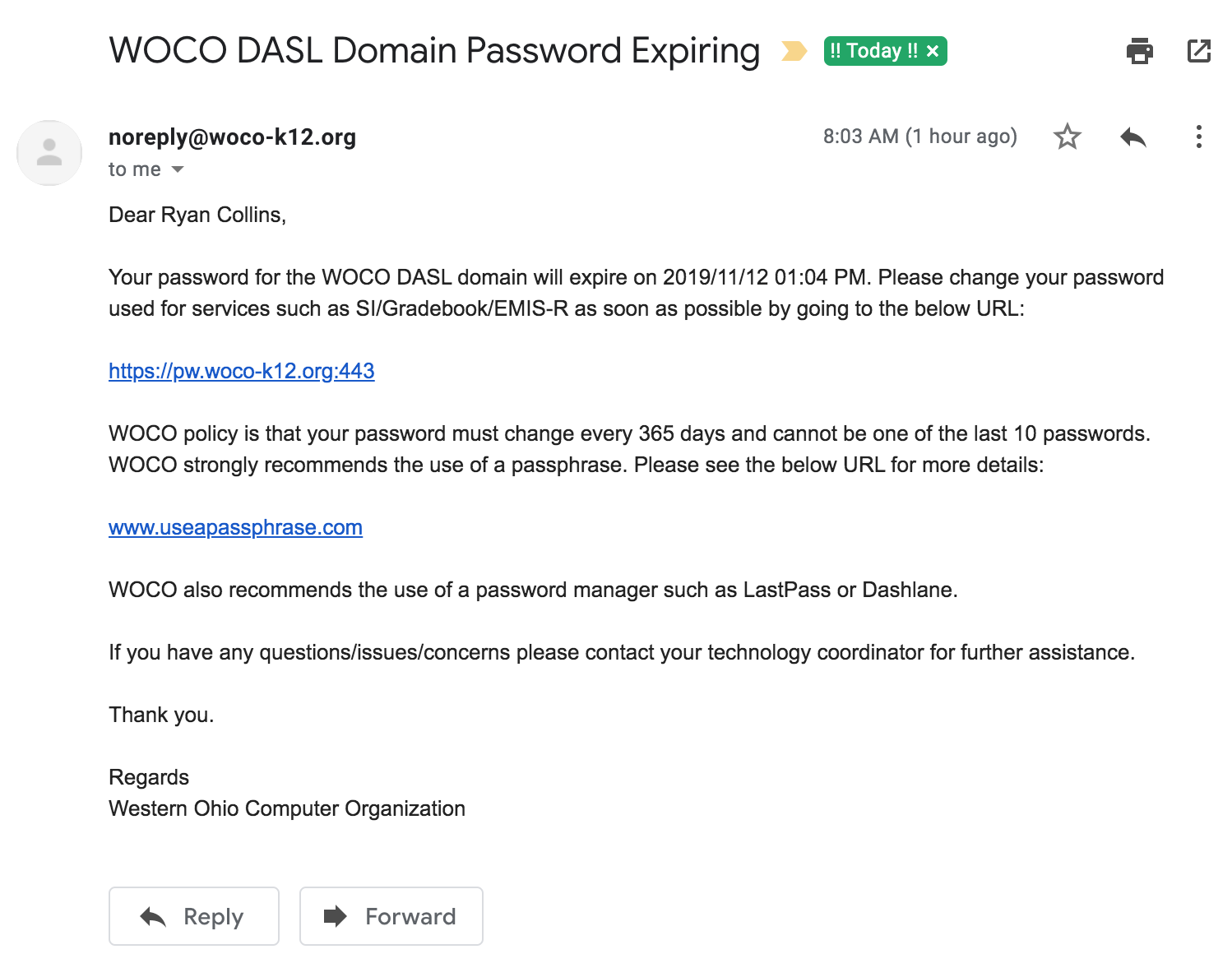 The link to reset your password is https://pw.woco-k12.org. From now on you will use this link to change your password. Do not change your password from within StudentInformation or Gradebook. Only use this link.
You will need your current username and password to use the change password form. If you do not have your current password, you can also reset it. In the future, if you forget your password, you can use the link above to reset it yourself.