Anyway, I've had several questions about student management, especially with shared students. If you can't add a student, that student may be already be registered in another class.
Under classroom tools, click Roster:


On the right side, click on Share students.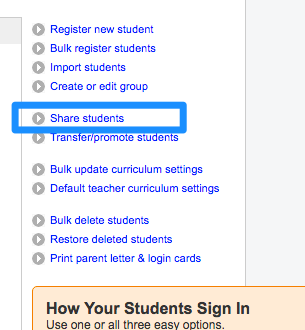 There are two tabs:


You can share your students with another teacher under From your roster to another teacher.
Under To your roster from another teacher you can see the students registered with another teacher, and add them to your roster.