Google has been busy this past week. Besides renaming Hangouts Meet to Google Meet, Google has also added Google Meet to Google Classroom.
What this means is that your classroom can now have a permanent virtual address that students can easily access.
Adding the Google Meet address
Visit your Google Classroom and click on the Gear in the upper right to open the settings. If you scroll down the page a little bit, you will see the setting for adding Google Meet to your classroom.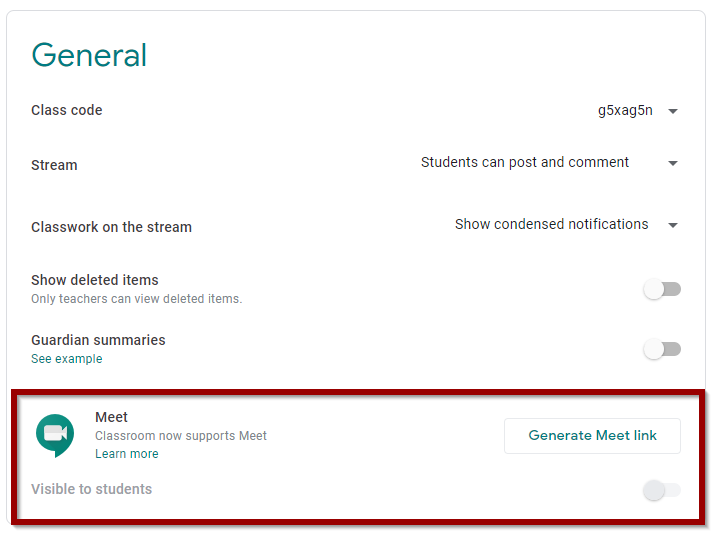 To generate a Meet link, click the button labeled Generate Meet Link. This will create an address for a Google Meet for your Google Classroom. By default, this link will be visible to students on the Classroom's main page.
You can toggle the address off if you would like from the settings page.
At any time you can generate a new Meet link from the settings page. Click on the triangle to the right of the Meet address and select Reset.

This doesn't affect any scheduled Google Meets you may have, and you don't have to turn on the integration if you don't want to. To turn off the Google Meet link, visit your Classroom's settings. Regenerate a new link and then turn off Visible to Students.